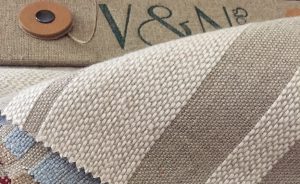 Silvia Nerli e Gabriele Viti founded V&N Interiors with the intent to translate their love for natural materials into a business reality. The collection focuses on the highest quality pure linens, sometimes mixed with other luxury yarns, entirely produced in Italy, by a highly skilled workforce.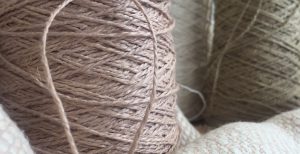 V&N and the environment
Since its inception, V&N has passionately embraced the cause of environmental sustainability, choosing natural fibers as the main theme of its collections.
Linen is a particularly attractive fiber from a sustainability perspective: all parts of the plant can be used and are biodegradable  and recyclable. Flax is the only vegetal plant used in the textile industry that is native to Europe, is watered entirely by rainfall and leaves no waste left after harvesting. For this reason, and not only because of its intrinsic beauty, we love to use linen for our fabrics, and, where possible, use it undyed. 
                                                                                Traceability and Circular Economy
V&N has always analyzed and invested in its production process to make it traceable. We monitor every meter of fabric in terms of chemicals, and we manage our suppliers and our internal processes in a systhematic traceability approach.
V&N is re-thinking its production process in order not to produce scraps, and we are focusing on the reduction and the efficiency of waste disposal methods.